YOU CAN HELP TRANSFORM HOW CARE IS DELIVERED
Philanthropy is integral to advancing care at Sinai Health. The generosity of donors helps to ensure Mount Sinai Hospital has the cutting-edge facilities and equipment to deliver life-changing care.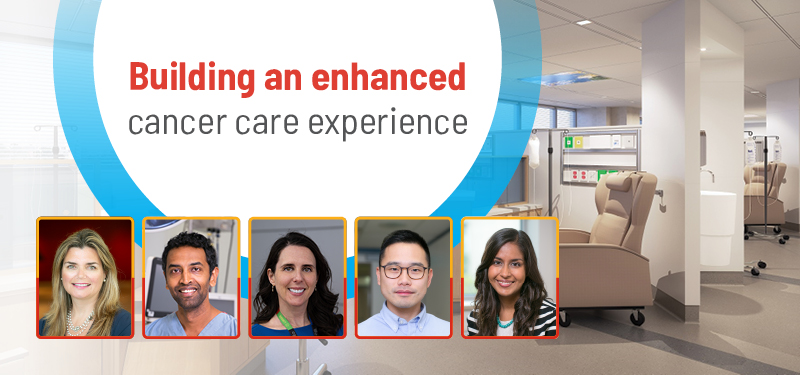 Sep 27, 2022
A vital new space will soon be available to our cancer patients and their care teams.
Later this year, Mount Sinai Hospital will welcome a new outpatient Cancer Care Clinic designed to deliver an enhanced patient experience through interprofessional care and increased treatment, examination and consultation spaces. As part of the Hospital's renowned Christopher Sharp Cancer Centre, the Clinic will build on Mount Sinai's expertise in cancer care, and be the new home of the Ruth Burnett Centre for Outpatient Oncology.
Mar 14, 2022
Roasted red pepper herbed frittata, hot egg and cheese breakfast sandwich, berry parfait – oh my! As part of the Renew Sinai redevelopment project, we're transforming the
Mount Sinai Hospital Kitchen
, including its menus. Jessica Godin, Manager, Patient Food Services and Milk Preparation Room, shares the dramatic, impressive changes we can look forward to when the new space opens in 2022.